Roofs R Us: Serving Elgin With Roofing Services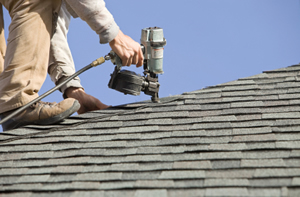 Let the Roofs R Us team have the opportunity to show you, firsthand, how we have earned the impeccable reputation as an Elgin roofing contractor we have. Since 2002, we have been providing quality roofing service work for both residential and commercial clients. Your roof is the most important part of your entire home or commercial building, so it is vital that you are able to keep it in immaculate condition. The good news is that we are the roofing contractor here to do that for you! We will also demonstrate how we believe in not just meeting but exceeding your expectations. Roofs R Us is the name you can count on and trust in to provide you with exceptional results. The needs of our clients will always be our number one priority. We feel good knowing we have the opportunity to help keep you and your family healthy and safe with quality roofing service work.
Top-Notch Roof Replacement In Elgin
One main concern that the average consumer has when being told that they need an Elgin roof replacement is whether this is true or not. One too many homeowners has been talked into new roofing when repairs alone would have sufficed. If you are curious about whether or not you really need new roofing, here are some things to consider:
How old is your roof? Know the projected lifespan of the type of roof that you have and take into consideration whether that milestone is close or not. If not, opt for a second opinion unless there has been severe damage caused by storms, pests, neglect or some other factor.
Consider also the cost of the repair work versus the current value of your roof. If the expense of repairs is 50% or more than the current value, it would be more financially viable to opt for replacing your roof.
Only work with a reputable and established roofing expert, like Roofs R Us, and you will never have to worry about getting the runaround.
Elgin's Most Trustworthy Roof Repairs
As a home or business owner in Elgin, one of the most important tasks you will need to address is the need for roof repairs. Your rooftop is the most vital aspect of your structure, and the first line of defense against the elements. So the better care you invest, the better service that it will provide for you. Make the wise choice to make the call to Roofs R Us so you can get the best results possible. We take great pride in the work that we do which is reflected in the results we get and the customer approval rating we have earned.
Let us show you what it means to have quality repair work done. Our job is about more than just the physical labor, it's about getting the job done. However, our goal is to finish your roof repairs in a manner that provides you with peak performance and optimal longevity. Don't settle for less than the best when it comes to the service invested into your roof repairs.
Storm Damage Repair For Elgin
Living in Elgin, you are bound to be exposed to some nasty weather. It's only a matter of time until a storm comes along that causes damage to your roofing, siding or other exterior structures. These types of damages can leave your home or office susceptible to water infiltration and further destruction. If you fall victim to the wrath of a storm, call the storm damage restoration experts at Roofs R Us. We have a specially trained team of storm damage repair professionals with the skills and tools necessary to return your property to pre-storm conditions. We offer unparalleled workmanship and superior customer service. Our technicians complete their work promptly and effectively and that is why we are the preferred resource in Elgin for storm damage restoration services.
If you are looking for a Elgin roofing contractor then please call 936-203-1299 or complete our online request form.