Top Quality Roofing Services In College Station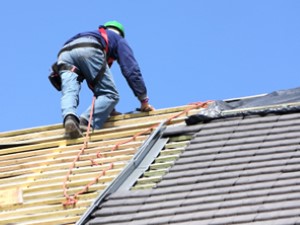 As a College Station home or business owner, it is important to have a roofing contractor in mind for when you need roofing work. Your rooftop is the most important aspect of your structure; this is what protects the rest of the building from exposure to the elements like rain or harsh UV rays. So the last thing that you want to do is settle for inferior workmanship to maintain and protect this part of your building.
Smart locals know that the name to call on is Roofs R Us. We take great pride in the work that we do and take this line of work seriously. With almost 20 years of hands-on experience backing us up, you can feel confident about the quality of craftsmanship that we are able to provide. The work we do is intended to help promote performance and longevity. The type of roofing material you have is what determines the expected lifespan, but the work you invest into it is what ensures and maximizes this. Let our professional roofing contractors help make this possible for you!
Your College Station Roof Replacement Experts
A day will come where your roof is going to need more than repairs-- it will be time for a replacement. Some of this depends on the type of roofing material you have in place, but depends much more so on the amount of care invested into the roof along the way. Roofs R Us is the company you can call on to get the workmanship required in order to get optimal results.
We take great pride in the work that we do and that is evident in the results that we are able to get for our customers. You can rest assured that we have your best interest in mind and will opt for repairs over replacement any time this is the more viable option, unless otherwise requested by the home or business owner. We offer nothing but honest feedback and quality workmanship to our College Station clients, so give us a call today to get started!
Roofing Inspections For College Station Homes & Businesses
What tends to surprise people is just how common roof repairs are, and how often they exist without anyone knowing that they need them. This is why here at Roofs R Us, we make it a point to stress the importance of regular roof inspections. How can you truly know the condition of the most important part of your home or business without having it inspected by a professional?
Generally, it's good practice to get an inspection carried out on your roof twice a year, in addition to following any severe weather-related activity. Otherwise, you are taking an unnecessary risk with your rooftop. The minimal cost of an inspection is far less than the financial burden of emergency repairs or, even worse, premature replacement.
Simply put, your roof inspection should not be considered an optional service. This is an integral aspect in maintaining your roofing system, so give us a call today and set up your next roof instpection appointment.
Roof Repairs In College Station
No one wants to be stuck having to address the need for roof repairs; however, it is often inevitable. The good news is that taking care of roofing repairs can help eliminate the need for a replacement, which is far more expensive than repairs. What matters most is that you opt to work with a roofing repair specialist, one committed to providing the best in quality service and results, like Roofs R Us.
It's important to us to provide you with the level of quality service that you want, need, and deserve when it comes to roof repairs. Your roof is one of the most important components of your home, and taking care of it is vital to its health and longevity. We treat your repair needs as if they were our own, if not better. If you even suspect that you may be in need of roof repairs, get in touch with us right now. Let us help you get a roofing system in place that provides peak performance and optimal longevity.
If you are looking for a College Station roofing contractor then please call 936-203-1299 or complete our online request form.