ROOF INSPECTIONS HOUSTON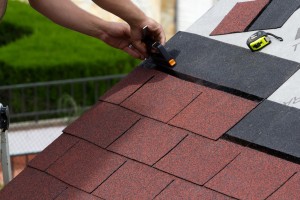 Professional roof inspections are available in Houston, Texas and surrounding areas for residential and commercial customers. At Roofs R Us, you'll have roofing experts with over a decade of experience to provide you with professional roofing inspections.
We offer full roofing services, from shingle replacement, to roof tear offs, to gutters and downspouts, you'll have nothing but the best in professional services. With Roofs R Us, you'll get:
The best in Quality Roofing Repair & Replacement
Professional Installations
Quality Services
Professional Roof Inspections
Residential & Commercial Roofs
Roof Inspections in Houston
Houston Roof Inspections serve you in a number of ways. From determining what repairs need to be made to fix roof leaks to assisting you with an inspection when you need to file for an insurance claim, our inspections are suited to fit your needs.
Whatever you roof inspection needs are, you'll always be able to rely on our professional services. You can count on us for quality workmanship and a professional team of roofers that have years of experience in the industry.
When bad weather hits our area again, you'll want someone you can call right away after the storm. We'll inspect your roof and help you make temporary repairs if you like, and determine your roofing repair needs.
At Roofs R Us, you'll get an honest evaluation with your best interests in mind. Whether you just had a few shingles that need replacing or your entire roof structure needs replacing, our experts will help you to get the repairs or replacement you need.
Roof Inspection Techniques
When you call us for a roof inspection, we'll use all the latest techniques partnered with our years of experience in roof inspection to determine your roof's integrity. Our techniques are specific to finding and locating each and every hole or damaged area of your roof.
Our team of skilled inspectors have the expertise to determine what the roof of your home needs to be in good repair. You'll get the most thorough and detailed inspection for your roof.
Roof Inspections for Property Inspections Prior to Purchasing
Looking for a home to buy is a fun process that many people enjoy. Part of making the decision whether to buy a particular home or not is finding out whether the home you like is structurally sound. At Roofs R Us, we can inspect the roof of the home you desire. With our detailed report, you'll not only know what to expect out of the existing roof, but the information obtained can be useful in your negotiations with the seller or mortgage company.
When you need roof inspections, you'll find none better than ours. We make it our priority to help customers every day to be informed of the integrity of their roofs, so give us a call when you need quality roof inspections and you'll never go wrong when it comes to the right repair done the right way for the right purposes!
More Tips on Roofing (Houston Roofing Contractor, Roof Repairs, Roofing)
If you are looking for a Houston roofing contractor then please call 936-203-1299 or complete our online request form.