How Much is Involved in a Roof Inspection in Conroe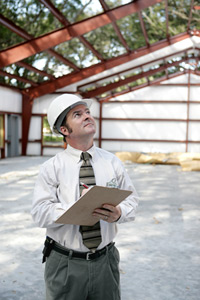 You should have your roof checked annually. An older roof without being looked at can be a failed system that ends up costing you more in the end because you've waited so long. There is a lot involved with a Conroe roof inspection.
An inspection is one of the best things that you can do in regards to preserving your roof. It will alert you of problems. Roofers will provide you with solutions on how to rectify the damages.
A roof is one of the largest components on the home. It is also one of the biggest investments. For this reason, you should protect it any way that you can. A competent roofer knows the structure of a roofing system and how it should look.
In order to make sure that your roof is safe, a Conroe roof inspection should be given by certified inspectors. You can find an inspector at your local roofing company. Most of them offer inspections.
A roof inspection checklist looks a little like this:
Check for exposed nails
Sagging on the ridges
Granule loss
Cracks in chimney
Dry rot
Missing shingles
Gutter damages
There are many advantages to having a roof inspected by professionals. Having a professional inspector checking your roof can save you money, time and a lot of headaches. It's important to know about your roof as can inspection can:
Prevention
Renovation
Value
Minor problems and leaks within your roofing can grow in size over time. You can prevent bigger problems from taking over your roof with an inspection every two to three years. Remember, an ounce of prevention is worth a pound of cure.
You may have a lot of value in your roof but wouldn't know because you haven't had the time to have it looked at. Your roof can make your home more valuable with the right maintenance done to it.
Any work that will involve an extension of your roof will require an inspection. Annual inspections will help you locate where your problems are and what needs to be done. Inspections can also save you money on future repairs.
There are regular inspections and also seasonal ones. It's said to have them done in the fall and spring right before the extreme seasons hit. Call your local roofers for more details about seasonal inspections.
You can have a longer lasting roof just by calling for regularly scheduled Conroe roof inspections. Professionals will check your roof for damages and bring them to your attention in order to resolve them quickly.
More Tips on Roofing (roof inspection, Roofer, roofing contractor)
If you are looking for a Houston roofing contractor then please call 936-203-1299 or complete our online request form.