Finding and Hiring a Good Houston Roofer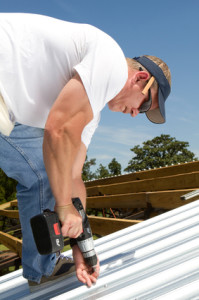 A good Houston roofer comes in handy when your roof is on the verge of falling or already severely damaged. Sometimes the damage just needs to be repaired and sometimes it needs to be replaced. It is best to leave this job to a roofing contractor since it is a difficult task.
If you have decided to hire a roofer, there are several things you need to keep in mind. Make sure that you have checked everything about the company. The best way to go about in choosing the right one is to get bids from several well qualified Houston roofers.
Start by asking friends and relatives if they have recommended Houston roofers. If not, you can always try the internet and search for companies. Select 3-5 roofers that you think are up to the job.  Organize all information about them. This will give you a chance to compare their qualifications, workmanship and past jobs.
Repairing and replacing your roof will cost you, so it is best to get a service that is worth it. A trustworthy Houston roofer must be committed to his profession. You can evaluate this by asking if he is licensed or not.
The roofing contractor should also have a permanent business address and permanent telephone number. This will allow better communication with his clients. Also, it will prove that they have a permanent business and they are really serious about their jobs.
He should also be able to offer warranties. The warranties usually last for a year or longer. But the length is not that important, the more important thing is to know that your Houston roofing contractor will stand by his work and the given warranty. Although there are new contractors that offer excellent service, it is recommended to choose someone that has been in the business for about 5 years. The experience gained from that length of time means he has done different roofing jobs in the past. This means he can give you better options.
Check about previous jobs that they he has done. If possible, call the clients directly and ask for feedback. They had dealt with the roofer and more or less they know how his job is. Complaints can also gauge his level of competency. Try checking out some complains about his work and how he handled them.
After researching these things about the roofers, narrow down your choices into three and invite them to bid on your roofing project. Hire the Houston roofer that you think will best deliver the project according to your needs and specifications.
If you are looking for a Houston roofer then please call 281-210-0051 or complete our online request form.
More Tips on Roofing (Houston Roofing Contractor, Roofer, Roofing)
If you are looking for a Houston roofing contractor then please call 936-203-1299 or complete our online request form.