Most Common Mistakes Homeowners Make Concerning Their Roofing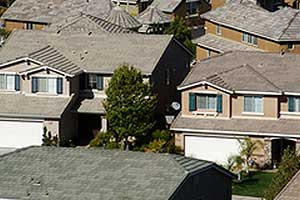 Taking care of your house is your priority and duty, as a Houston homeowner. So, you probably realize that taking care of your roofing is one of the most important details.
This is because your roof has the important job of taking care of the entire rest of your house. It is the first line of defense against the elements, and protects the people and property inside the house.
Protect Your Most Important Investment
Some of these are steps you can take, others are tasks your roofing contractor expert should address. Either way, they are examples of what mistakes to avoid when safeguarding your rooftop:
Don't forget to make it a point to do a visual inspection from ground level in the spring and in the fall. You should never ignore red flags like piles of granules or a missing shingle. If you notice anything out of the ordinary, call in a roofing pro.
Technically, you should also have a professional roof inspection twice annually, especially for older roofing systems. At least schedule this once a year and following any severe weather activity. Keep ain mind, a professional knows what to look for and can spot issues that you would overlook.
Failing to keep the gutters clean is another common error people make. Gutters weighed down with wet leaves can block the water flow, cause the system to pull away from the house or lead to rot on the fascia.
A big mistake is neglecting to trim your trees. As branches grow, they can connect with your shingles and cause damage. Limbs hanging over your roof can come crashing down, especially if compromised during a storm.
These are just a few basic examples and you should really discuss with us some of the other ways we can work together to protect your roofing. Roofs R Us is the expert roof and storm repair team that cares about the well-being of your roof and that is evident from the results we get for every job.

More Tips on Roofing (roof inspection, Roofing, roofing contractor)
If you are looking for a Houston roofing contractor then please call 936-203-1299 or complete our online request form.