Choosing Houston Roofing Contractor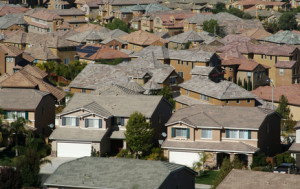 Finding a Houston roofing contractor for your roofing needs is easy if you know how to spot a good one. Roofing repairs and replacements should be handled by professionals that you can trust.
The easiest and best way to find a one is to ask friends for recommendations.  You can also go online to search for reputable names. If you find any online, you better check their website first to give you an idea of how their service is. After which, you need to inquire by calling them or meeting up with them.
Doing a little research about the Houston roofing contractor is a little tiring and time consuming. But they will be fixing one important of your house, your roof. Investing your time in finding a good Houston roofing contractor will definitely be worth it. You can be sure that your money doesn't go to waste and your roof fixed and sturdy.
There are some things you need to remember when hiring someone to fix or replace your roof.
You must hire a licensed Houston roofing contractor. This proves that they are professionals that take their business seriously. It is all the more convincing if they are a member of a trade association. The contractor should have a permanent business with permanent address and telephone number. This way, you could visit or call them anytime to check their equipment and employees. This will ensure that you are selecting someone that can finish the project. It will also be a great advantage if they are insured with full coverage.
Never fail to ask the Houston roofing contractor about safety plans. This is for you to check if their projects have been completed. This is also required by the Occupational Safety and Health Administration (OSHA). Do also check if they offer warranties. A warranty for a year of longer is good enough. It is to make sure that the Houston roofing contractor will stand behind the quality of the project.
Select someone that has been in business for quite some time. This will mean that they enough experiences in their line of work. You can also ask for references from past customers. Calling past clients will give you an idea on how company works. This will be n important deciding factor for you since they have dealt with the contractor.
Overall, try to check at least three contractors. This will give you a chance to compare all the things mentioned earlier and of course the prices. Choose the Houston roofing contractor that you think is best and will be able to complete the work efficiently and successfully.
If you are looking for a Houston Roofing contractor then please call 281-210-0051 or complete our online request form.
More Tips on Roofing (Houston Roofing Contractor, roof replacement, Roofing)
If you are looking for a Houston roofing contractor then please call 936-203-1299 or complete our online request form.