Should You Choose Vinyl or Wood Replacement Windows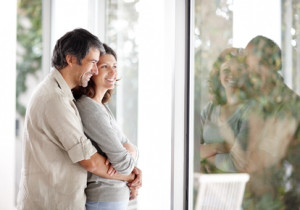 Replacement windows are a great way to help make your Houston home more energy efficient. Texas summers are notoriously hot and humid, and aging windows can often allow the muggy outside air to leak indoors. This can result in higher energy bills. When you're deciding on replacement windows, one of the major decisions you'll be making is whether you'd prefer vinyl windows or wood windows. Both materials have their own sets of advantages and disadvantages, although both are excellent choices for window construction.
Wooden Windows
Wood has been a top choice for new and replacement windows since long before vinyl was even invented. Although most modern windows are wood on the inside—often a soft wood like pine or fir—the exterior part is often covered by aluminum, fiberglass, or PVC. Wood is a material that insulates very well against outside temperatures and noises, making it a good choice for helping to keep your home warm in the winter and cool in the summer. Wood is also very aesthetically appealing to many people in Houston, and it provides a visual appearance that other materials can't really replicate. Some prefer the look of natural or stained wood grain, although wooden windows can also be painted in an endless variety of colors. Although wooden windows are quite beautiful and durable, they do require regular maintenance. They'll periodically need to be resealed, and painted windows may require occasional touch-ups. Although wood replacement windows can be pricy, many homeowners consider them to be well worth the investment.
Vinyl Windows
Vinyl is an efficient, insulating material that's been the most popular choice for replacement windows for decades. Many families in Houston love their ease of maintenance, which stands in contrast to wooden windows' need for periodic upkeep. They're generally significantly less expensive than their wood counterparts, and they're also resistant to being deformed or damaged by moisture or temperature. Although vinyl replacement windows are economical and energy efficient, however, they're not always the most aesthetically versatile option. Unlike wood, which can be painted, vinyl windows tend to be available in a decidedly limited range of colors. White is the most common, although sometimes they are also available in a few other muted tones, like ivory, tan, or beige.
Your budget, lifestyle, and aesthetic preferences will influence what type of replacement windows are best for you. The look of wood is a perennial favorite among Houston homeowners, and wood can also be painted in nearly any color you'd like. However, vinyl is both less expensive and easier to clean and maintain than wood, so for many people, it's certainly the superior choice. Whether you end up choosing vinyl or wood, however, you'll definitely save money in the long run by reducing your heating and cooling costs.
If you are looking for a Houston Replacement Windows contractor then please call 281-210-0051 or complete our online request form.
More Tips on Replacement Windows
If you are looking for a Houston roofing contractor then please call 936-203-1299 or complete our online request form.