How to Ensure You Have Efficient Heating For Your Home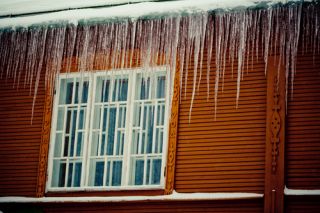 Being a Houston homeowner means heating is not usually a top priority. The amount of cold weather may seem somewhat insignificant, especially when compared with other parts of the country. However, when you do need to turn on your heat, you need to feel certain that you are not going to just be wasting money.
A smart thing to do is to take certain steps to ensure that you have an effective and efficient heating system. Be wise homeowner and a savvy consumer by familiarizing yourself with the best ways to do this.
Tips to Improve Your Heating Quality
When the time comes that you do need to make the transition from air conditioning to heating, here are some tips to help ensure that you use your system wisely:
Close off vents and doors to rooms that are not being used. There is no point in paying to heat vacant and unused rooms to the same temperature as your primary spaces, like the living room and main bedrooms.
Check your filters. This is one service you can take care of on your own and can have a big impact on your heating system. A dirty or clogged filter will prevent proper airflow. Therefore, your system will have to work harder to perform the same job.
Make it a point to get a tune-up. Too many homeowners bypass maintenance work and wait for the system to breakdown, in order to have it checked out. It is actually much more cost-effective to invest in the tune-ups and avoid expensive emergency repairs.
Make certain that you have proper insulation. Even in new homes, it doesn't hurt to have an inspection and find out if the home was built with adequate insulation. Better to find out now and rectify the situation, than years down the road after you have already been overpaying for heating.
Get your roof inspected and address any existing repair needs. Your roof is the most important feature on your home, because it is the first line of defense against the elements. However, if it is in shoddy condition, it will not be able to conduct its job properly.
Take good care of your heating system and rooftop, and you can have efficient heating.
Calling on the Experts
Any local who has done their research knows that the name to rely on is Roofs R Us. Since launching the business in 2002, our Houston Roofing Contractors have made it a point to go above and beyond to take care of the needs of our clients. Now, we look forward to partnering with you.
More Tips on insulation
If you are looking for a Houston roofing contractor then please call 936-203-1299 or complete our online request form.